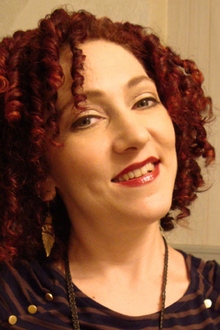 Anina Bennett
Writer/Editor, Heartbreakers, Boilerplate
Anina Bennett is on the Special Guests roster for Comic-Con 2011.
Writer Anina Bennett is the co-author (with her husband, Paul Guinan) of the steampunk sensation Boilerplate: History's Mechanical Marvel and the forthcoming book Frank Reade: Adventures in the Age of Invention. She and Paul also created the Eisner-nominated science fiction series Heartbreakers, one of the first comics to feature clones and female action heroes. Anina is a recovering comic book editor, having previously shepherded titles such as Nexus, GrimJack, and Harlan Ellison's Dream Corridor for First Comics and Dark Horse Comics.