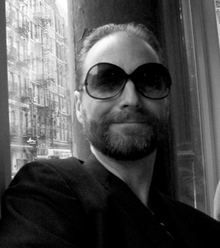 Charlie Huston
Author, Hank Thompson series, Joe Pitt Casebooks
Charlie Huston, one of the Special Guests at Comic-Con 2011, is the author of the bestseller The Mystic Arts of Erasing All Signs of Death, the Hank Thompson trilogy, the Joe Pitt Casebooks, The Shotgun Rule, and Sleepless. For Marvel Comics he relaunched Moon Knight, penned minis and one-shots based on Bullseye, Punisher, Deathlok, Man-Thing, and others, and is currently scripting Wolverine: The Best There Is.
His novel Skinner will be published by Mulholland Books in 2012.