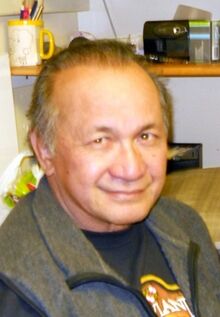 Ernie Chan
Artist, Conan, Batman, Jonah Hex
Ernie Chan is one of the Special Guests at Comic-Con 2011.
In 1970, at the age of 30, Ernie Chan migrated to the United States from the Philippines. He found illustrating American comics to be not much different from the comics he used to do at his native country. Ernie drew Batman, Claw, Sandman, Swamp Thing, Jonah Hex, and a multitude of covers for DC in the '70s. At Marvel he drew Dracula, Dr. Strange, Daredevil, Doc Savage, Thor, Fantastic Four, Luke Cage, Hulk, and his favorite, Conan, which had a long run of some 25 years. Dabbling in computer games and animation in the '90s lasted until he retired in 2002, although Ernie would come out of retirement whenever some neat project came along. He now enjoys attending comic conventions and tackling commissions from fans.
External Links
[
]