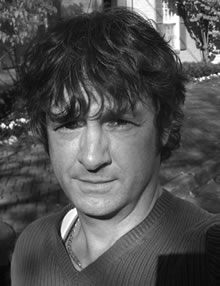 Jeff Smith
Cartoonist, Bone, RASL
Jeff Smith is one of the Special Guests at Comic-Con 2011.
A co-founder of the 1990s self-publishing movement and an early adopter of the graphic novel format, Jeff is best known as the writer and artist of Bone, an award-winning adventure about three cartoon cousins lost in a world of myth and ancient mysteries. Bone is now a New York Times bestselling series published by Scholastic Books, and Smith spends much of his time on the international guest circuit promoting comics and the art of graphic novels. In 2009, he was the subject of an Emmy award–winning documentary called The Cartoonist: Jeff Smith, Bone, and the Changing Face of Comics. Smith's current comic book series RASL, is a sci-fi noir tale about an interdimensional art thief.
Jeff's other books include Shazam: The Monster Society of Evil, and Little Mouse Gets Ready!
See more of his work at Wikia's Bone Wiki.