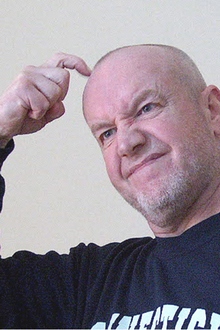 John Higgins
Writer/Artist/Colorist, Razorjack; Colorist, Watchmen
John Higgins, one of the Special Guests at Comic-Con 2011, is best known for his color work on Watchmen.
In 2005 he was invited to return to the world of Watchmen to oversee the digital recoloring for the Absolute edition of the book. John has worked as an artist -- and sometimes writer -- on such diverse characters as Judge Dredd, Batman, and Jonah Hex. In 2009 the collected edition of John's Razorjack was co- published with Com.X. John continues to work on a number of Razorjack-related projects, including novels written by top SF writers, music and an art book novelization.
External Links
Edit
Check out the latest news on turmoilcolour.com