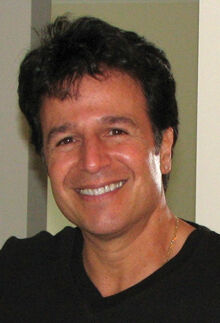 John Romita Jr.
Artist, Amazing Spider-Man, Kick-Ass, Avengers
John Romita Jr. remembers watching his father draw Daredevil at home. It obviously had a great effect on him, as JRJR went to become one of the leading comics artists of his generation. His first work was for Marvel UK, followed by a story in Amazing Spider-Man Annual #11. He went on to illustrate just about every Marvel character, including Iron Man, Thor, Hulk, Daredevil, Punisher, the Avengers, and X-Men. His own creations include Kick-Ass (co-created with Mark Millar) and The Gray Area.[1]
For more information about John Romita Jr., visit Wikia's Marvel Database.
References
[
]