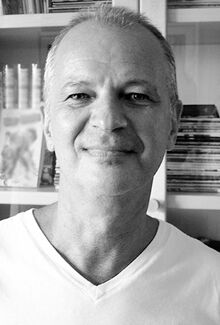 Klaus Janson Artist/inker, Daredevil, The Dark Knight Returns
After apprenticing with Dick Giordano, Klaus Janson entered comics in the early '70s, inking an issue of Marvel's Black Panther. He has inked just about every penciler working within the last 40 years. In the 1980s, he inked Frank Miller on Daredevil and The Dark Knight Returns. His penciling work includes Gambit, Gothic, Spawn/Batman, and Death and the Maidens. Currently, he is inking Amazing Spider-Man over Giuseppe Camoncoli and penciling Daredevil: The End of Days, written by Brian Michael Bendis and David Mack and inked by Bill Sienkiewicz. He is most proud of the students he has taught at the School of Visual Arts.
For more information about Klaus Janson, visit Wikia's Marvel Database.
References
[
]