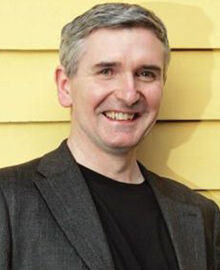 Mike Carey
Writer, Lucifer, The Unwritten, X-Men Legacy
Best known for his runs on Vertigo's Lucifer and Marvel's X-Men Legacy, as well as the multiple New York Times bestseller The Unwritten, Mike Carey also writes prose fiction; his Felix Castor novels have run to five titles, and he is co-writing a novel, The Steel Seraglio, with his wife Linda and daughter Louise. He is also a screenwriter and is currently working on a movie screenplay, Silent War, for Slingshot and Intrepid Pictures. His games credits include the recent X-Men Destiny game for Activision.[1]

For more information about Mike Carey, visit Wikia's Comic Series Wiki.
References