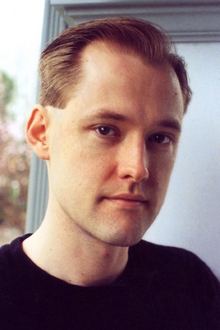 Paul Guinan Artist, Heartbreakers, Boilerplate
Multimedia artist Paul Guinan, one of the Special Guests at Comic-Con 2011, started out at First Comics, retouching the first manga translation published in the U.S., Lone Wolf and Cub.
While at First, he co-created Cargonauts, a precursor to Firefly. Paul also co-created Chronos for DC and was lead background artist on the animated series Stan Lee's Stripperella. With his wife, Anina Bennett, he created the groundbreaking science fiction series Heartbreakers. Paul's art for their graphic novel Heartbreakers Meet Boilerplate was nominated for an Eisner Award. Their most recent collaboration, Boilerplate: History's Mechanical Marvel, is a unique illustrated hardcover that's been optioned by producer J. J. Abrams.
Read more about Paul at Wikia's AVP wiki at AVP.