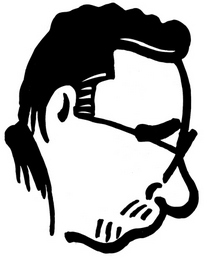 Seymour Chwast
Illustrator, Graphic Designer
Seymour Chwast, one of the Special Guests at Comic-Con 2011, is co-founder of Push Pin Studios and has been director of the Pushpin Group, where he has reintroduced classic graphic styles and transformed them into a contemporary vocabulary.
His designs and illustrations have been used in advertising, animated films, and editorial, corporate, and environmental graphics. He has created over 100 posters and has designed and illustrated more than 30 children's books. His work has been the subject of three books, including Seymour Chwast: The Left Handed Designer, and Seymour: The Obsessive Images of Seymour Chwast. Many museums, such as the Museum of Modern Art in New York, the Library of Congress in Washington DC, and the Israel Museum in Jerusalem, have collected his posters. He has lectured and exhibited worldwide and is in the Art Directors Hall of Fame.
His graphic novel adaptation of Dante's Divine Comedy was recently published by Bloomsbury USA.