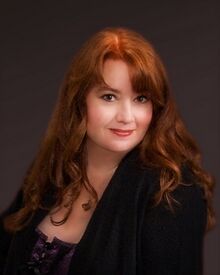 Sherrilyn Kenyon
Author, Dark-Hunter series, Lords of Avalon series
In the past two years, Sherrilyn Kenyon, one of the Special Guests at Comic-Con 2011, has claimed the #1 spot on bestseller lists 14 times.
This extraordinary author continues to excel in every genre she writes, including manga and graphic novels. With more than 23 million copies of her books in print in over 30 countries, her series include Dark-Hunter, The League, Lords of Avalon, and Chronicles of Nick. Since 2004, she has placed over 50 novels on the New York Times bestseller list and her manga is an international bestseller.
Proclaimed by critics to be the preeminent voice in paranormal fiction, Kenyon continues to blaze new trails that blur traditional genre lines.