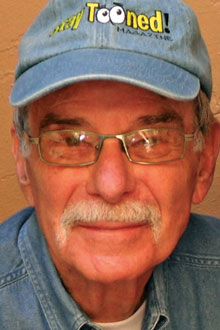 Stan Goldberg
Artist/colorist, Archie Comics, Marvel Comics
Stan Goldberg is best known for his work as an artist at Archie Comics for over 45 years and as a Marvel Comics colorist in the 1960s, where he helped design the original color schemes of Spider-Man, the Fantastic Four, and other major characters. Throughout the 1960s, Stan also drew Millie the Model for Marvel and Debbie, Scooter, and Binky for DC. Most recently, Stan has illustrated a Simpsons comic book and is currently working on two graphic novels, The 3 Stooges and Nancy Drew for PaperCutz. In May of 2012 Stan will receive the National Cartoonists Society's prestigious Gold Key Award, and in 1994 he won Comic-Con's Inkpot Award.[1]
For more information about Stan Goldberg, visit Wikia's Marvel Database.
References
Edit