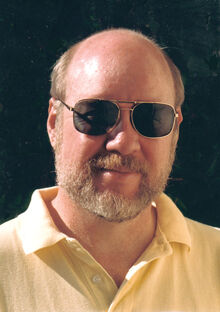 Steve Englehart
Writer, Avengers, Dr. Strange, Batman
It was once said that Steve Englehart had "more hits with more characters at more companies than any other writer." Steve is now writing the Max August series at Tor (Long Man, Plain Man, and the upcoming Arena Man), and his comics work is still being published: the Batman film franchise is still going strong, Kilowog's everywhere, Avengers vs. Defenders just got republished again, battling Dr. Strange and Batman for the top spot, and Coyote, Scorpio Rose, and Lorelei live on with Max. So only the Ultraverse seems gone for good.[1]
For more information about Steve Englehart, visit Wikia's Marvel Database.
References
[
]