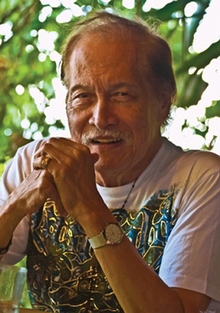 Tony DeZuniga
Artist, Jonah Hex, Conan the Barbarian
Tony DeZuniga started working for DC Comics in the early 1970s with Gothic Romances and designed two characters, Black Orchid and Jonah Hex. He also worked on almost all of DC's characters, including Batman, Wonder Woman, and Supergirl. At Marvel Comics he worked on Conan the Barbarian (inking John Buscema), Thor, Iron Man, Amazing Spider-Man, Ghost Rider, and The Punisher.
After retiring from comics in the early 1990s, Tony moved to SEGA, a videogame company, as their conceptual designer, He returned to comics in 2006 with a pair of Jonah Hex books and an Aquaman book. In 2010, Tony drew the Jonah Hex graphic novel -- written by Jimmy Palmiotti and Justin Gray -- that tied into the movie.