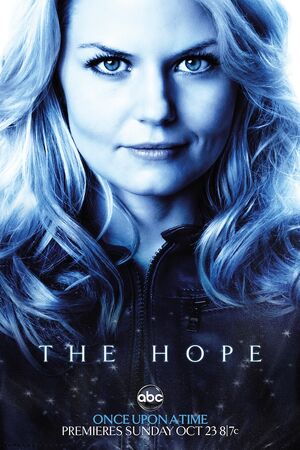 Hey fairy-tale lovers! Check out these AWESOME promo posters for ABC's new fall show, Once Upon a Time! Produced by Lost's Damon Lindelof and starring House's Jennifer Morrison as Emma Swan, this freshman show is sure garnering lots of buzz. Bringing up the rear are other acclaimed actors such as Big Love's Ginnifer Goodwin as Snow White! Parallel universes and fairy tale characters...sounds like a winner a la Lost!
If you're planning to attend Once Upon a Time's panel and meet Damon Lindelof, check out the schedule via TV Line:
On Saturday, from 3:15 to 4:15 pm PST, Room 6DE will host a screening of the season opener (airing Oct. 23), followed by a panel discussion moderated by former Lost boss Damon Lindelof. Populating the dais will be series co-creators/Lost scribes Edward Kitsis and Adam Horowitz, plus cast members Morrison, Goodwin (Big Love), Carlyle (Stargate Universe), Parrilla (Swingtown) and Dallas (Thor). Following the panel, the stars will participate in an autograph session in Room 28C.
Are you excited for ABC's newest offering? You will be once you see the promo art!
Gallery