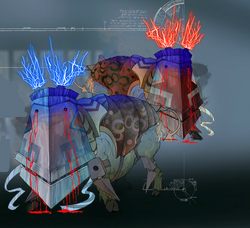 Always wanted to go to one of the (in)famous launch parties of a triple A game, like I do? Well, this is your chance! Destructoid is giving away 25 invites for the exclusive El Shaddai: Ascension of the Metatron launch party!
All you have to do is write a comment on the Destructoid post about what excites or interests you the most in El Shaddai. This can be anything, ranging from one of the three holy weapons to the two fat, crazy pigs!
The party takes place this Friday from 6:30PM to 10PM. There'll be an open bar, free swag, and who knows, maybe an exclusive hands-on with El Shaddai!
To participate, you must be at least 21 years old. And hurry, as the competition ends on July 19 at 11:59PM CDT.
If you manage to get an invite, don't forget to leave a comment on this post telling us what you've seen and done (and played, perhaps)!