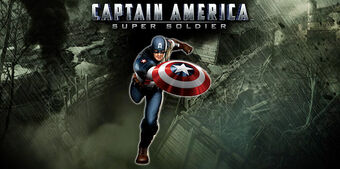 In an interview with The Playlist, the writers of
Captain America: The First Avenger
discuss ideas for the already planned sequel.
"We read 'The Avengers,'" said McFeely, "so unless things are changing on set, we have a sense of what Joss [Whedon] is doing with the Steve Rogers character and what he's doing with the universe. But, you know, the sequel isn't for sure. ... It's sort of in the outlying 'What If?' stages now."
The duo were also pressed on potential villains (which they refused to answer) and plot. For the latter, McFeely said that the actual structure of the story will be based mostly on fan feedback as well as previous comics, even name-dropping the literary device MacGuffin. That takes a level of hardcore nerdiness to pull off.
You can read the full interview right here, and don't forget to check out our Captain America launch party giveaway!