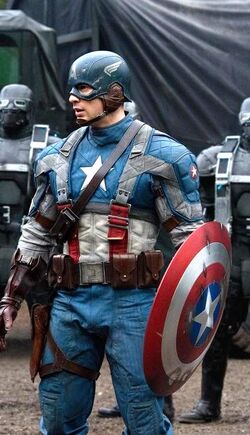 Captain America: The First Avenger will be at Comic-Con according to reports from the Hollywoood Reporter. Previously there had been a lot of discussion in the Marvel camp about having no movies being shown there. Marvel seemed content merely on letting a panel for the Amazing Spider-Man serve as their sole presence in San Diego.
However, now the story has begun to shift. There are now swirling rumors that Captain America will appear as will Ghost Rider: Spirit of the Vengeance. According to rumors, Marvel are ironing out the details to do a military salute with star Chris Evans and members of the military. In addition to this, Evans will also be signing autographs and there may be a surprise screening of the show.
While most of these are currently just rumors, does it get you more excited in any way about the upcoming Comic-con?
Source